MAKING A DIFFERENCE
King's College London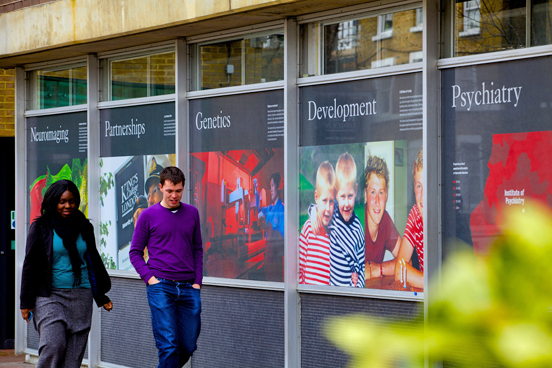 King's College London's Institute of Psychiatry, Psychology & Neuroscience (IoPPN) at King's College London is Europe's largest centre for research and post-graduate education in psychiatry, psychology and neuroscience. Atelier continues to work on a longstanding project to raise public awareness of the achievements and work of the university. We have undertaken site-specific research and developed narrative graphics that define King's most important campus sites.
IoPPN's frontage is the latest to be transformed; the old opaque windows that once gave the institute a forbidding aspect have now been replaced with images that reveal its encouraging and ground-breaking work.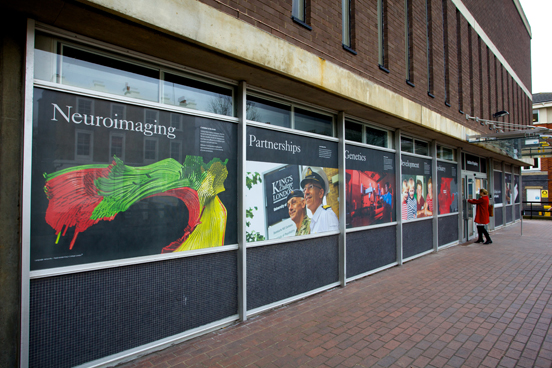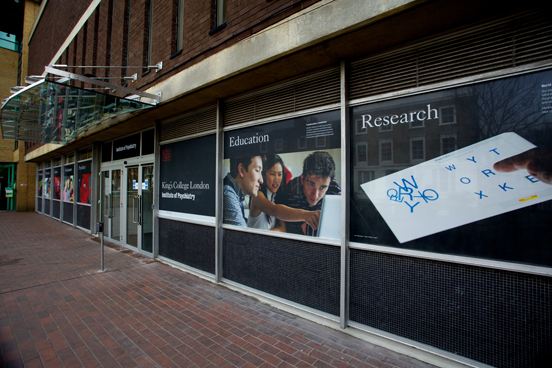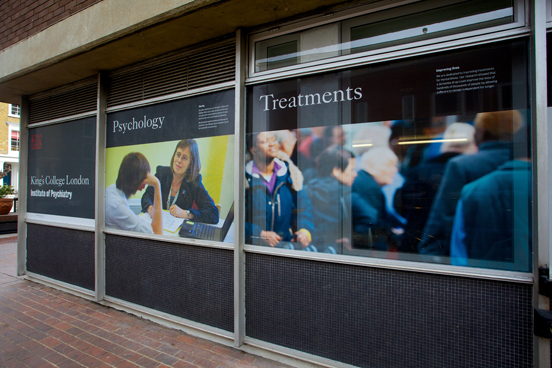 Over the course of a year, we were privileged to have individual interview sessions with each IoPPN department head. It left us inspired and with a better understanding of the depth of this field of medicine. Professor Kapur, Dean and Head of School at the IoPPN, summarised the Institute's main objective is 'to make a difference'. This became the overriding theme of the graphic frieze.




Play the animation; take a walk along De Crespigny Park and experience the frieze for yourself.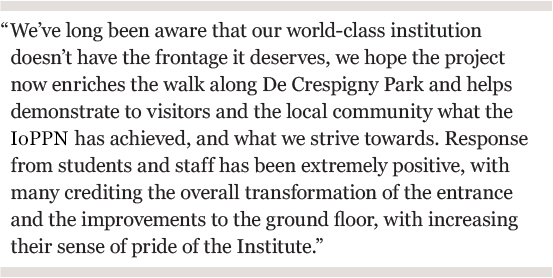 Richard Barnard, Director of Administration, IoPPN, King's College London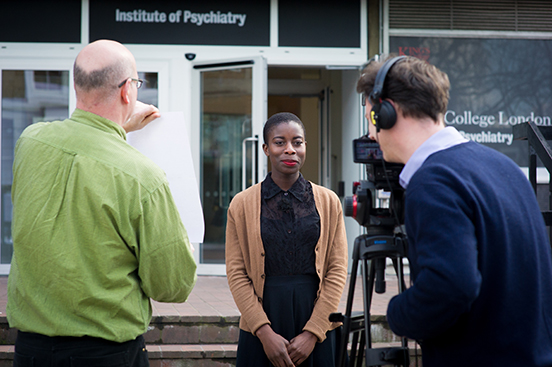 March 2013, the official opening of the new Education Hub; the IoPPN has an appropriate backdrop for its media coverage.



Other King's projects: Ripple Effect , Shoulders of Giants , On the Front Line , Meet the Professors , Puzzling Moves , University Alumni , University DNA , Selling a University , Opening Doors...