ANIMAL ART
Silver Jungle Press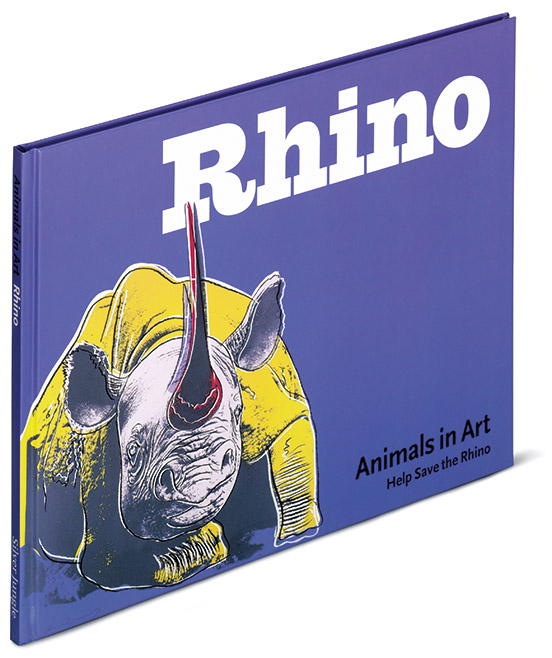 A long-term friend of Atelier, Joanna Skipwith, wanted to help educate youngsters, and oldsters, about quite how magical animals are.
She wrote two books, Rhino and Tiger, about two of the most endangered species, likely to vanish forever in our lifetimes. The books tell a dual story of the animals: their biology, their behaviour, the tortuous encounters with humankind: and illustrates this with their appearance as a subject in art.
We started by designing a logo, with a coiling snakey piggy monkey tail.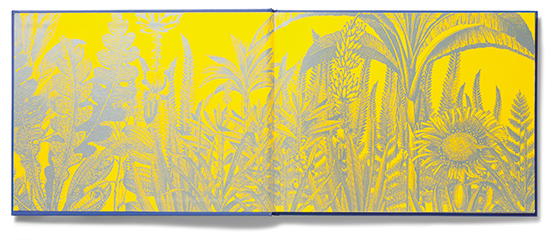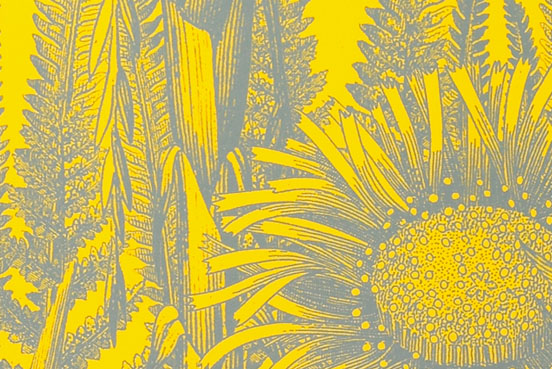 Then designing endpapers that show a shimmering silver jungle. And pages that try and do justice to the wonderfully eclectic art, from Warhol to Rubens by way of Dürer and Tibetan rugs.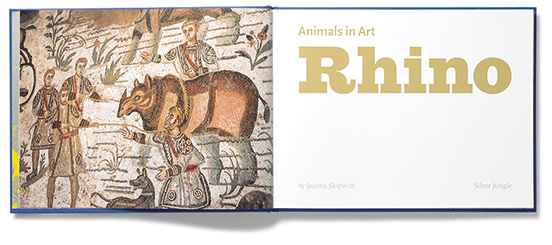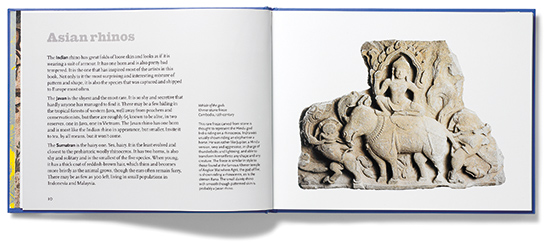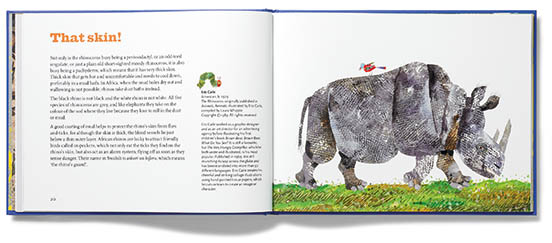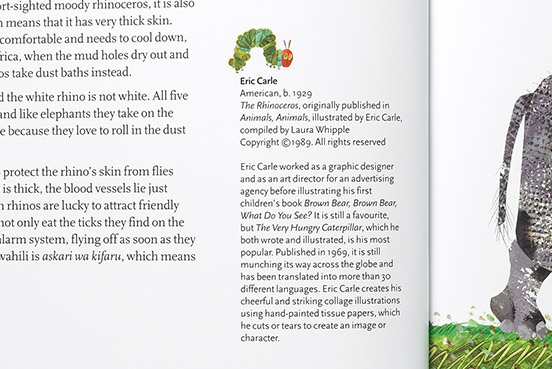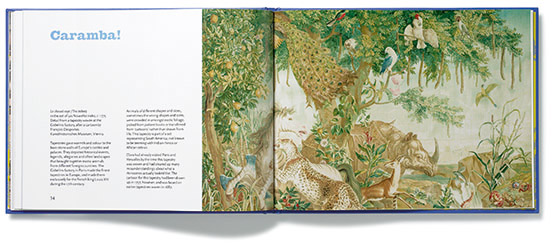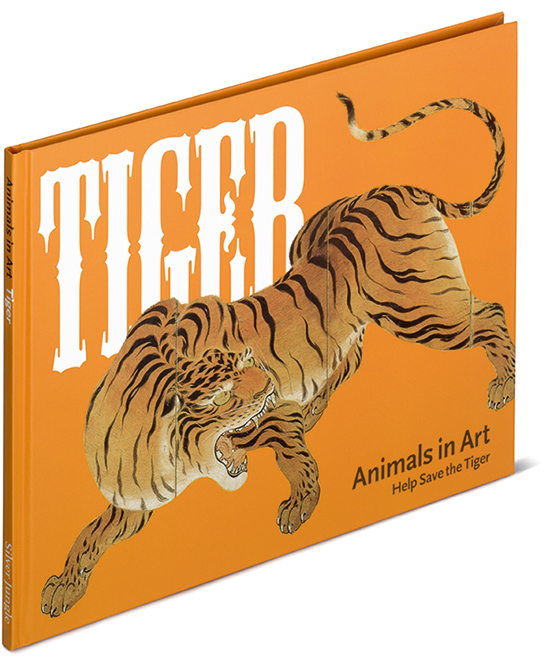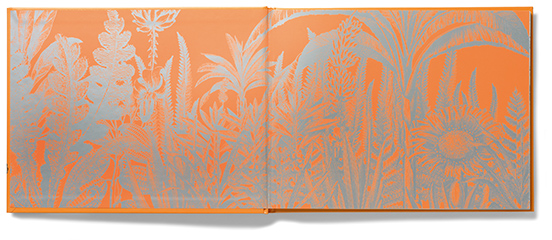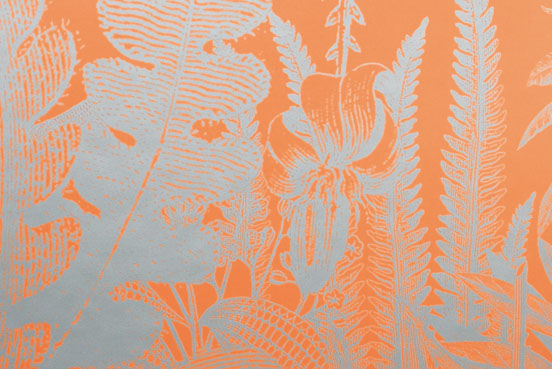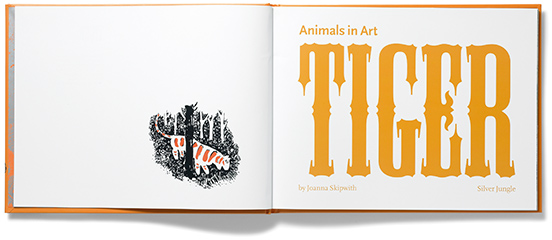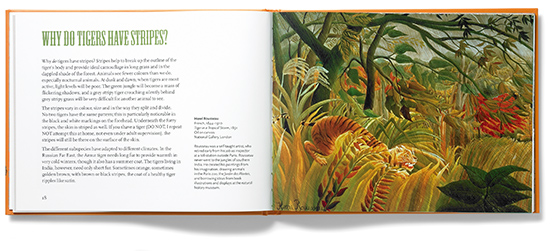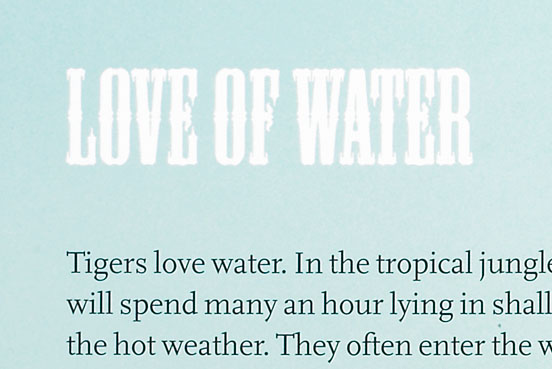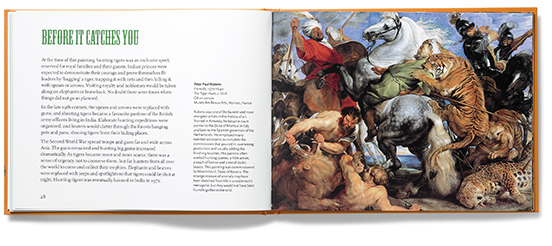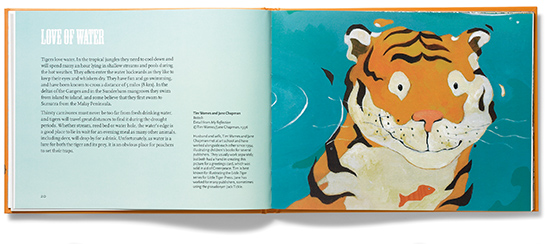 The website unscrolls sideways, and shows a jungle full of clickable animals.