RIPPLE EFFECT
King's College London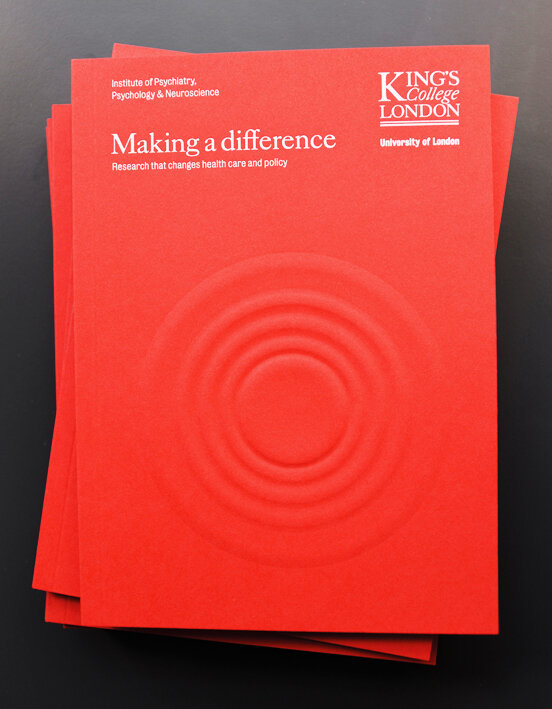 The Institute of Psychiatry, Psychology & Neuroscience (IoPPN) at King's College London is Europe's largest centre for research and postgraduate education in psychiatry, psychology and neuroscience. This world-renowned research centre is the most cited outside the US. The IoPPN's work has led to the creation of much needed therapies for some of the most severe mental disorders and it has influenced how governments around the world think about mental illness.
Professor Kapur, Dean & Head of School, sums up their raison d'être. "Making a difference is at the heart of what we do. Our research has made, and continues to make, an impact on how we understand, prevent and treat mental illness and other conditions that affect the brain. Our academics work with other universities, industry, healthcare providers and policy makers both locally and globally, to ensure that our research is relevant and will produce useful results to impact mental health care."
The Dean and his senior colleagues spend a lot of time meeting research funders and government medical advisors. In these situations the conversation is usually not so focused on the question of 'what are you doing?' but on 'what is the outcome of your work?' With 10 departments engaged with projects as diverse as stem cell therapy or antipsychotics in dementia, where would one start to answer the question?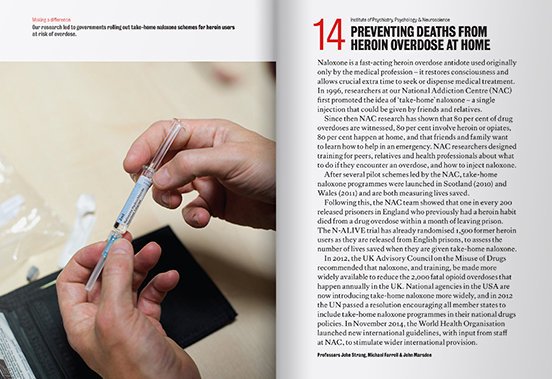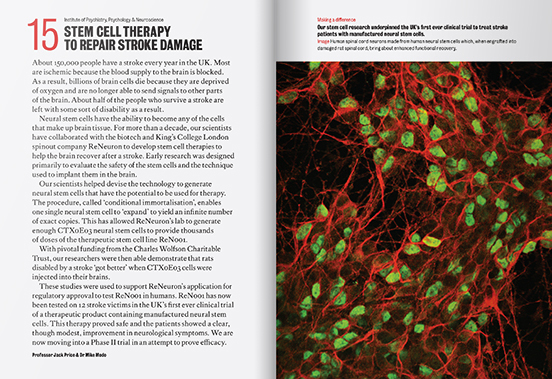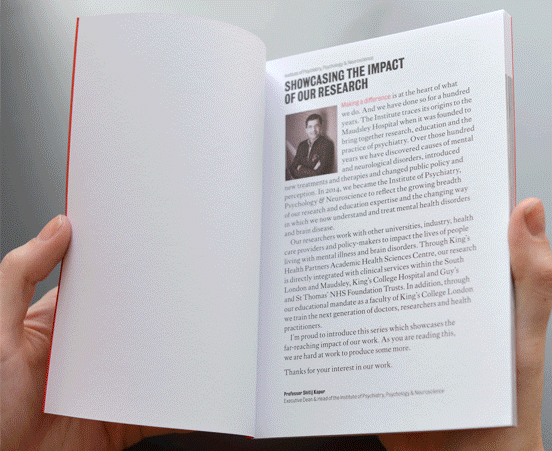 Making a Difference was conceived by Atelier as a pocket-sized compendium of 32 representative IoPPN projects. Comprehensive medical research papers, trial findings, and implementation statistics were distilled into single page summaries that answer the 'what is the outcome of your work?' question.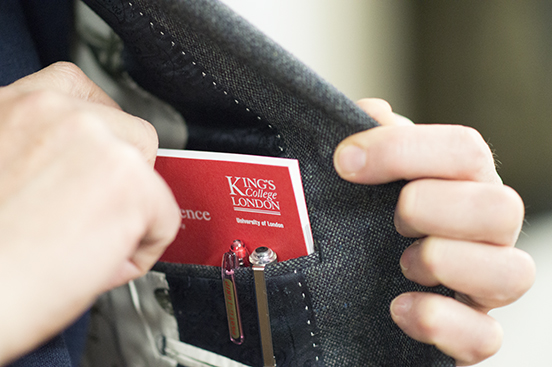 It is pocket-sized so that IoPPN staff can always have one to hand. In answer to the limiting question 'what is the outcome of your work?' they can produce a comprehensive summary from their pocket.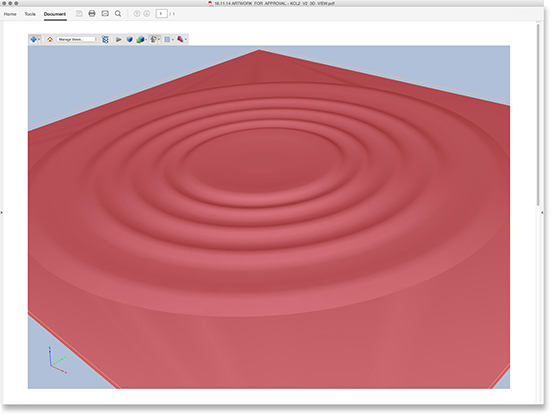 The striking red cover expresses the impact of the IoPPN's research; it has a ripple effect on the mental health provision. Atelier studied many ripple images to construct an embossed relief. Its the kind of thing we do to make a difference.




Other King's projects: Shoulders of Giants , On the Front Line , Meet the Professors , Making a Difference , Puzzling Moves , University Alumni , University DNA , Selling a University , Opening Doors...