ON THE FRONT LINE
King's College London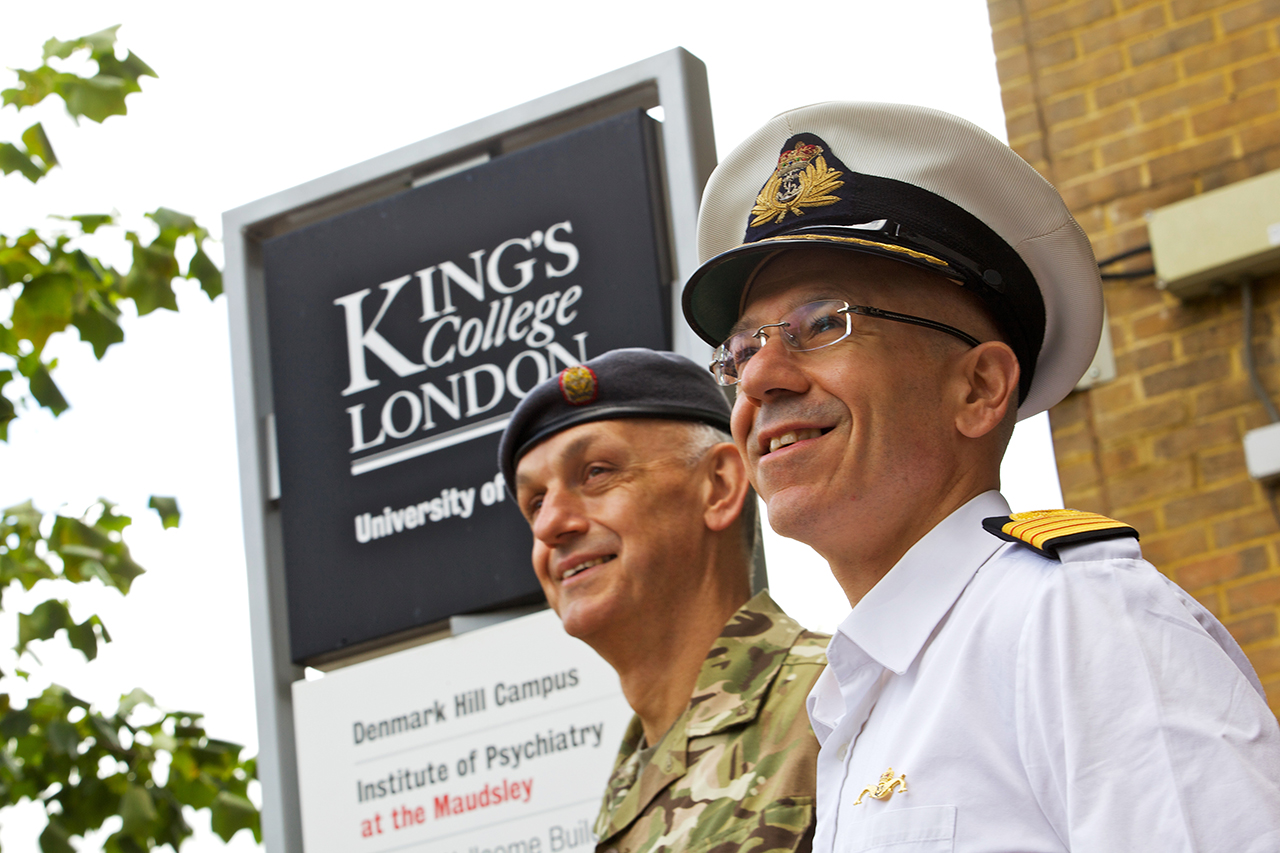 King's Centre for Military Health Research (KCMHR) aims to improve the health and wellbeing of serving and ex-serving Armed Forces and their families. It works in a multi-disciplinary field, comprising medicine, epidemiology, psychiatry, psychology, public health, history, sociology and anthropology. With over 400 published research papers, it has become a trusted source of information for politicians, the services, the NHS, other nations, the public, media and charities.
The mental health of veterans is a topic that is frequently debated in the media and in parliament. However, there remains a considerable 'fog of war' surrounding the topic with hearsay and anecdote often getting more airtime than robust research evidence or fact. KCMH's role in briefing ministers, military service leaders, policy makers, service planners and opinion formers is therefore a very valuable measure. Conferences provide attendees with up to date view on what is known about the scale of the problems faced by veterans and their families and what can be done to improve the situation.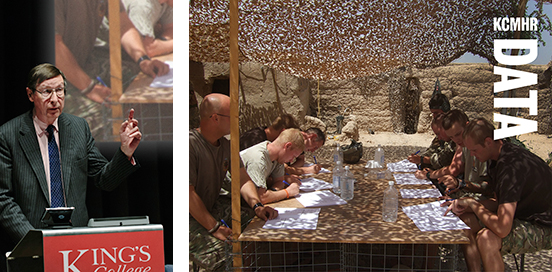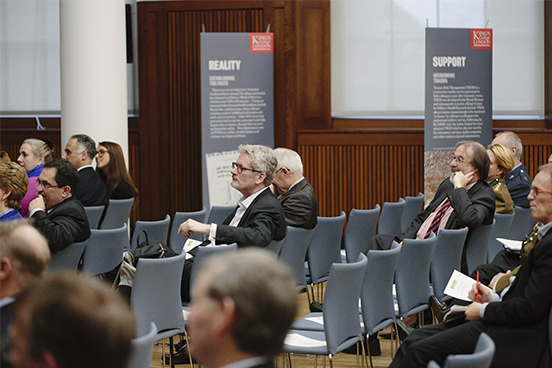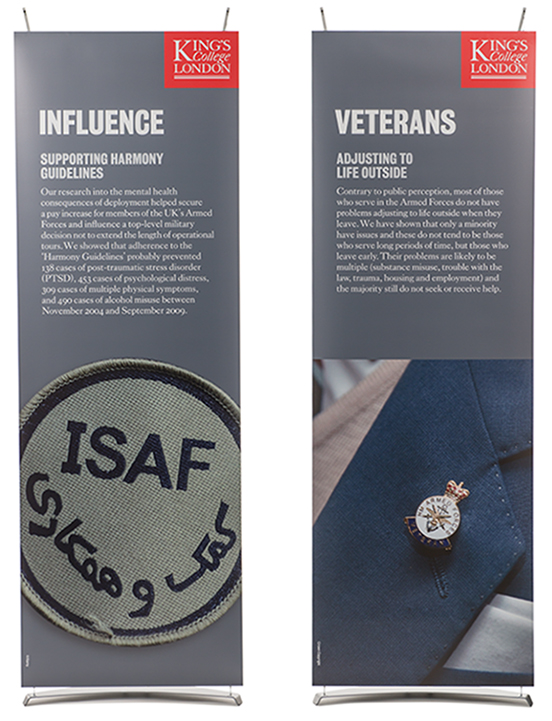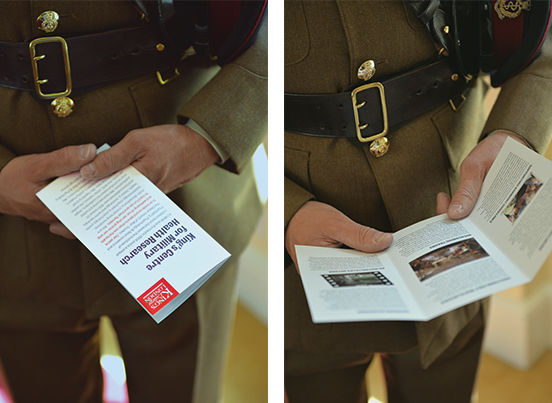 Atelier prepared a coherent suite of conference materials that could be regularly used at annual KCMHR conferences. Aimed at the military, we had to reflect a sensitive understanding of the difficult issues faced by war veterans.




Other King's projects: Ripple Effect , Shoulders of Giants , Meet the Professors , Making a Difference , Puzzling Moves , University Alumni , University DNA , Selling a University , Opening Doors...