A TYPE OF STORY
Robert Wheal, designer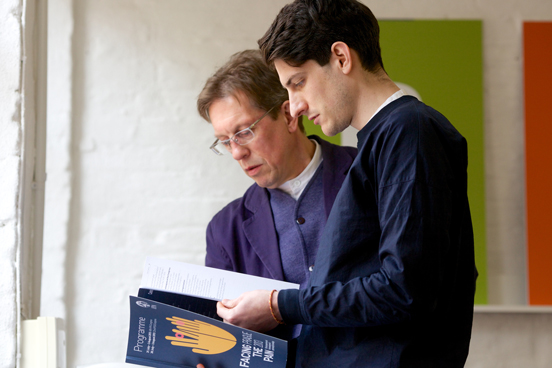 Robert has had a long-standing fascination with typography and graphic design. By the time he arrived at nursery school he was already able to write his name. He spent much of his formative years copying band and skateboard logos onto any available space in his school exercise books, or distorting words into elaborate graffiti-style sketches. It was only natural that this would lead him towards a career in graphic design.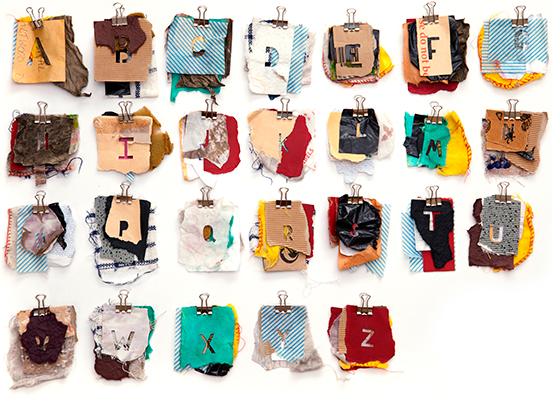 His journey to Atelier Works has been short but enlightening. He completed a foundation course in art and design at Bucks New University, followed by a degree in graphic design at Nottingham Trent University. It was here that he realised he could channel his fascination with letterforms into something useful and start to build a career from it.
Following his studies, Robert gained his first professional experience interning with the design team at Black Dog Publishing. He worked part-time as a waiter at Heston Blumenthal's Hinds Head restaurant in order to finance this internship until he was offered a position at Atelier Works.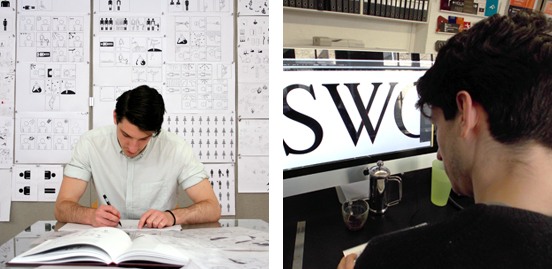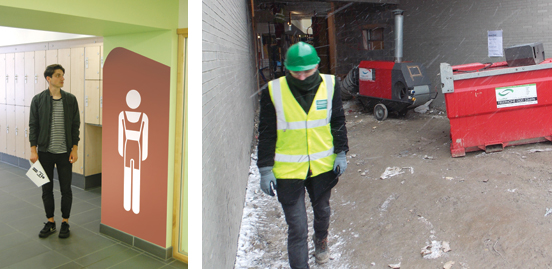 Robert has experienced the glamour of working at Atelier; relentless refinements, careful letter spacing, understanding scale, and site visits in the middle of winter.

Robert has now been at Atelier for several years. He has been fortunate to work on a diverse range of identity, print and wayfinding projects; signing a building using only pictograms, commissioning a master sculptor to carve letterforms into granite benches, and a set of postage stamps commemorating Her Majesty the Queen's 60th anniversary.
In 2013 he returned to Bucks New University to deliver a lecture to the next generation of graphic design students.